ADAP's story
ADAP was created in Geneva in 1997 from the awareness of the insufficient integration of local development and nature conservation issues in classical cooperation approaches. It was then necessary – and this is still the case – to place local actors, who were progressively marginalized during the 20th century and who are at the centre of the system in their rightful place.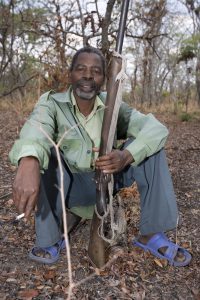 Since its creation, ADAP has focused on natural areas which are isolated and marginalized by development policies and which represent the last refuges of biodiversity and whose inhabitants still depend on direct use of natural resources.
Projects have thus focused on the peripheries of strict protected areas (national parks, government reserves) and have often led to support for the establishment of community-protected areas.
ADAP's first project experiment conducted in the Central African Republic from 1999 to 2001 was aimed at supporting areas dedicated to game hunting and managed by the villages in the buffer zones of the Bamingui-Bangoran National Park in the north of the country. Despite promising beginnings marked by a strong interest from local communities in setting up community management, the project had to be abandoned after unrest and insecurity prevented its smooth execution.
Drawing lessons from this first experience and following its integration into the Geneva Federation for Cooperation (FGC), ADAP then developed its activities in Tanzania (2001 to today), Mozambique (2003 to 2005) and Burkina Faso (2004 to 2015). Whereas Mozambique's intervention was hampered by a complicated post-conflict situation, projects in Tanzania and Burkina Faso have rapidly achieved promising results in terms of both local development and nature conservation. These two projects were designed and implemented over a long period of time – necessary for processes which support the establishment of community management systems.
Since then, the Association has developed a new project in Tanzania in the Selous-Niassa corridor (2006 to 2011), and more recently in Madagascar (2016 to today). Operating on the basis of substantial voluntary investment in the North, ADAP relies on field partners and seeks to build capacity in order to support them towards an increasing autonomy.
Since its beginning, ADAP has also been developing activities in Geneva for its members and the general public. Its action aims to inform and raise public awareness of environmental issues and the complex links between conservation and development. To this end, the Association regularly participates in Geneva events and organises conferences, exhibitions and support evenings.