Intervention strategy
ADAP's projects involve complex and interdependent issues such as:
Community-based, sustainable management of natural resources by local populations
Inclusive governance of land and natural resources
Conservation of ecosystems and biodiversity
Development of income-generating activities compatible with conservation
Research and education (conservation awareness and adult training)
Intervention context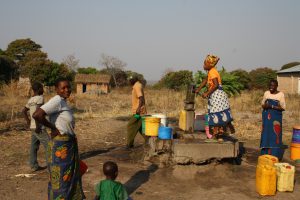 Modern life in sub-Saharan Africa has led to the misappropriation of local communities' territories and the loss of their rights to use and manage natural resources. This has made their use of natural resources, necessary for survival, illegal.
Areas with valuable biodiversity and useful natural resources are often remote, isolated, and under-developed. Health, education, and agriculture have developed poorly in these areas with local communities that enjoy only a low level of education, and hardly any political influence.
ADAP's intervention logic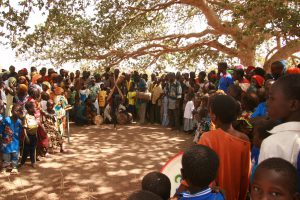 ADAP and its local partners are studying how to return to the local communities at least part of their rights to use protected areas and manage their resources. The main obstacle to transfer back these rights to the local level is the local communities' limited capacity to meet the requirements of modern legislative frameworks. An example is the frequent lack of an existing management plan for a government-protected area. National laws however often require local communities to prepare such plans previous to any management transfer to the local level. Thus the local communities often are on the losing side in the battle for community-managed natural resources.
Role of ADAP and project concepts

In this context, ADAP believes its role to support long-term processes includes:
– Promoting the organization of local communities. This enables them to request a return of their rights to land and resources.
– Supporting local initiatives to increase income from sustainable activities in their territories.
ADAP considers it important as a partner to support two main dynamics:
Income generation compatible with the conservation of natural habitats and their species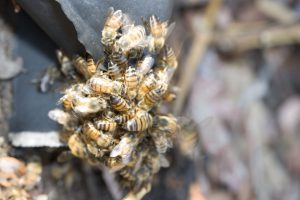 ADAP prefers to identify the options with locals and, where possible, make the most of the natural resources. This long-term work triggers technical itineraries for natural resource development sectors such as beekeeping, or other non-timber forest products, and it takes time.
It often starts with organizing and structuring producer groups, followed by two complementary approaches: improving their organizational skills and management capacities, and improving their technical skills. All these relate to collection and transformation, drying for storage, then marketing and packaging for access to more profitable markets. This can ultimately lead to labeling with product certification.
Establishment of community-managed conservation areas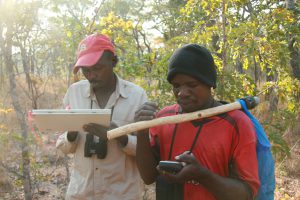 ADAP advocates for the transfer of management rights in compliance with existing laws. It supports capacity building for community-protected area management to ensure law enforcement in these protected areas. ADAP also facilitates the rehabilitation/restoration of damaged ecosystems.
Naturally, ADAP supports local initiatives and sees its role as that of facilitator and mediator between local communities, government, and private actors. ADAP does not make decisions over the heads of its local partners.
Sustainable Development Goals 2030

ADAP's activities are in line with the Sustainable Development Goals 8, 10, 11, 12, 13, 15, 16, and 17, adopted in September 2015 by the 193 United Nations Member States. ADAP has been active in these areas since the end of the 1990s, demonstrating the association's avant-garde spirit since its inception.