Partnerships
A network of partners at different levels and of different scales is vital for ADAP's activities.
Operational partners (project design and implementation) 
Community-based organizations: By its approach and philosophy, ADAP heavily depends on local partners such as associations and grassroots organizations with which it designs and implements its projects.
These organizations like the Inyonga Beekeepers Association (IBA) in Tanzania have useful skills for the concrete management of natural resources. But they often lack the skills to run administrative, financial, and membership management, the experience to handle negotiations and contracts, and knowledge of their rights.. They require significant support but are important because they are the direct link with the final beneficiaries and therefore have a strong legitimacy at a local level.
Local support organisations (associations and NGOs) : ADAP works with local support organizations like NGOs. These organizations, such as AFAUDEB in Burkina Faso and SAHA in Madagascar, are autonomous with a confirmed level of responsibilities and expertise and participate in the implementation of projects made possible by different donors. They allow the projects to develop rapidly. Knowing that the objectives of these NGOs do not always converge with the objectives of the final beneficiaries, ADAP remains vigilant prioritizing the interests of the final beneficiaries.
Government agencies : Ministries in charge of the environment and natural resources, and their different departments responsible for wildlife, forestry, beekeeping, and tourism, often have technical services that deal with natural resource management issues.
Local / decentralized governments in the project regions : Where decentralization has transferred important responsibilities to a local level, local partners are key to the implementation of ADAP's projects.
Technical Partners
Specialized national institutions: For the implementation of training programs and for finding expert solutions, ADAP relies as much as possible on competent national institutions such as the Tabora Beekeeping Institute, the Tanzania Wildlife Research Institute (TAWIRI ), or the Small Industries Development Organization (SIDO) in Tanzania.
Consultants: For specific needs like the assessment of the forests' condition, or the potential value of non-wood forest product sectors such as for mushrooms, ADAP sometimes calls on specialized consultancy firms like Adansonia Consulting.
NGO partners: ADAP sometimes collaborates with NGOs present in intervention regions, like Africare in Tanzania, or with specialized NGOs.
Financial partners
The Fédération genevoise de coopération (FGC) brings together some sixty associations active in Geneva in international solidarity, development cooperation, public awareness, and North-South relations. It is the privileged partner of many Geneva public authorities that wish to engage in development cooperation. The FGC's funding arrives mainly from the Swiss Agency for Development and Cooperation (SDC), the State of Geneva, the city of Geneva, and from municipalities of the canton of Geneva. ADAP has been a member of the FGC, the main donor of its projects, since 2002. Some municipalities have chosen to support some of our projects directly, and we would like to thank those of Carouge, Grand-Saconnex, Lancy, Onex, Plan les Ouates, and Meyrin.
ADAP has developed ad hoc partnerships with other donors during the implementation of projects: United Nations Development Programme and German Cooperation in Tanzania, Swiss Development Cooperation and International Union for Conservation of Nature in Burkina Faso, Loterie Romande for ADAP's photo exhibition in Switzerland.
Research Partners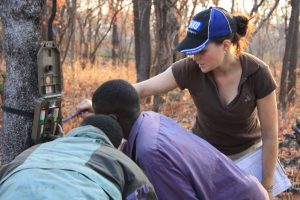 ADAP has developed partnerships with academic research institutions from both sides of the North-South divide for several years. It aims to ensure a dialogue between operations in the field and research and to study in-depth the interdisciplinary issues of its projects' approaches. As part of its projects, ADAP has welcomed students from the University of Applied Sciences Western Switzerland (UASW-HEPIA), the University of Lausanne (UNIL), the École Polytechnique Fédérale de Lausanne (EPFL), the École nationale du génie rural, des eaux et des forêts (ENGREF), and the University of Agriculture of Sokoine (SUA) in Tanzania. You can access much of the research realized through these partnerships here.
ADAP has also worked in partnership with institutions such as the Kommission für Forschungspartnerschaften mit Entwicklungsländern (KFPE), KfW Development Bank and the University of Ouagadougou. It has also been a player in the Tapoa network (BioHub, African Wildlife Foundation, International Institute for Environment and Development, UASWS-Hepia, ADAP) and the Biosafety Interdisciplinary Network (RIBios).