Team ADAP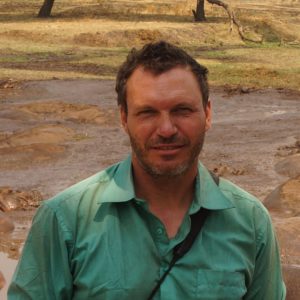 Claude Fischer – President
Claude has a Ph.D. in biology and is an associate professor at the University of Applied Sciences Western Switzerland (HEPIA, Geneva). Passionate about fieldwork and mammals, Claude has participated in the development of ecological monitoring in the Beekeeping Zone of Mlele since 2007. There he has regularly trained the village game scouts in ecological monitoring, especially in the use of camera traps.
Claude has become involved more formally with ADAP since he took over the presidency in 2020.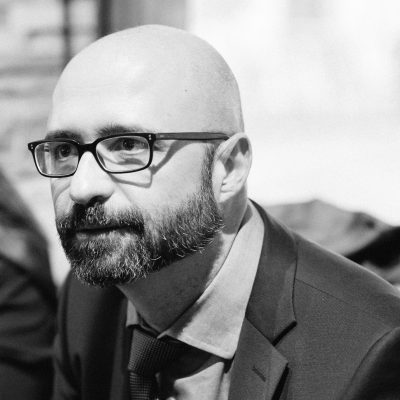 Jean-Félix Savary – Vice-president
Aware of development issues early on, Jean-Félix worked at the University Institute for Development Studies in Geneva (IUED) for many years. He focused on the problems of access to natural resources and their resulting conflicts and advocated for local development, the promotion of peace, and the safeguard of natural resources as one cause. He coordinated Tanzania's Inyonga project during its first five years.
Since 2006, Jean-Félix has devoted himself more to ADAP's administration and representation in Geneva.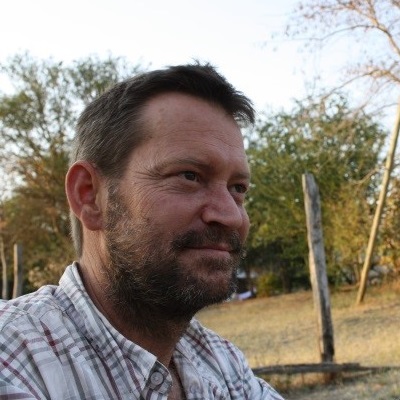 Yves Hausser – Head  of operations
As co-founder of ADAP in 1997, Yves has worked with the association since its inception. After his training in the social sciences, he has worked with biologists and engineers on questions of sustainable use of natural resources and the participation of local actors in these processes for years. Invested in various international networks working on conservation issues, Yves has been able to bridge the gap between the discourse advocating the integration of local communities into conservation strategies, and the practices carried out in the field.
Yves has been a teacher-researcher and conservation practitioner in the Nature Management branch of the University of Applied Sciences Western Switzerland – HEPIA since 2003.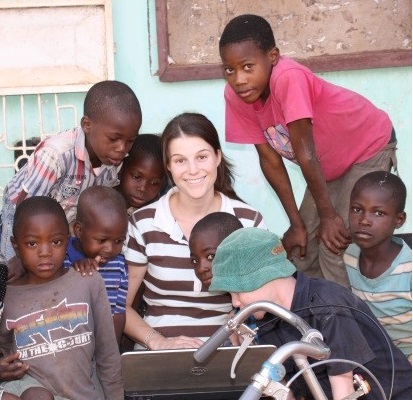 Sandy Mermod – Executive secretary
In 2012 Sandy carried out work for her bachelor's degree in Tanzania as part of the ADAP project in Inyonga and has since participated in multiple activities. She became ADAP's vice-president in 2015, managed the Inyonga project in 2016, and held the position of vice-president through 2018 when she became ADAP's executive secretary. During this time, she completed her training as an engineer in nature management with a complementary certificate in geomatics. Her Master of Geography with a specialization in development studies enables Sandy to thoroughly understand the socio-political dimension of environmental issues. Her thesis dealt with the use of natural resources in western Tanzania's forest reserves.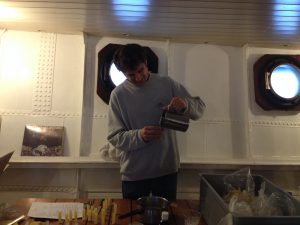 Ezra Ricci – Administrative coordinator of projects
Ezra read "The Roots of Heaven" by Romain Gary like most members of ADAP. It is thus that after studying Environmental Economics followed by a Master's degree in Society, Science and Technology, he joined this militant association on the "frontline" of human-nature relations. For nearly fifteen years, he has been involved in consolidating the administration of the Association and monitoring field projects, while working in universities (IUED, Hepia, Institute of Environmental Sciences) and non-governmental organisations (RIBios, CommunityForge, APDH,…), always on issues related to natural resource management, biosafety, and the development of economic alternatives. Since 2015, he has been gradually withdrawing from operational activities and confining himself to a supervisory and administrative role.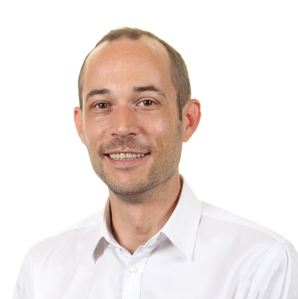 Fabrice Buffard – Treasurer
For Fabrice, there was only one step from wealth management to nature management, and he took the step with his Bachelor of Life Sciences at the HES-SO of Geneva in 2014. He joined ADAP's ranks the following year and got involved in the camera trap database management. During the two months of work for his thesis in Tanzania in 2018, he studied the rich and diverse fauna of the Mlele beekeeping reserve.
Fabrice decided to become even more involved in the association and assisted Yves Hausser on the Inyonga project in Tanzania before to become the treasurer.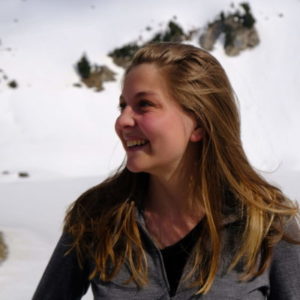 Alix Jornot – Head of communication
At ADAP, Alix' first steps were processing data from camera traps for ecological monitoring in Tanzania. She is currently involved in organizing events and representing the association and is particularly interested in communicating and mainstreaming the issues ADAP is working on. After her Bachelor in Life Sciences at the University of Applied Sciences Western Switzerland (HEPIA – Geneva), Alix is working in the Nature Management program on topics related to the restoration of exploited environments and the development of natural spaces.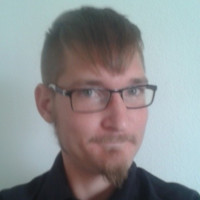 Lucas Villard– Head of research
Lucas Villard is a biologist with a passion for ecology, specializing in plant-microorganism interactions and data analysis. After a bachelor's degree in Biology and a master's degree in Behaviour, Evolution and Conservation, he worked for 5 years as a research assistant at the Department of Ecology and Evolution of UNIL. Lucas Villard completed a 6-month internship at ADAP, mainly dedicated to the statistical processing and analysis of ecological monitoring data by camera traps in Tanzania with the aim of writing a scientific article. After his recruitment at the University of Landscape, Engineering and Architecture, he remains engaged at ADAP for the processing of ecological data, the coordination of research and the implementation of digital work tools.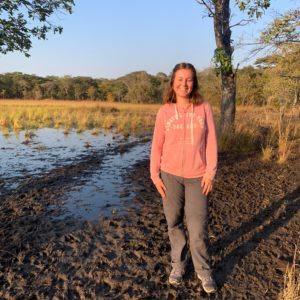 Louise Sérasset– Programme officer
After completing a Bachelor's degree in International Relations at the University of Geneva, Louise decided to continue her studies by focusing on political science and the history of the African continent. During her Master's degree in African Studies at the University of Geneva, Louise also became interested in the many environmental issues facing local African communities. Louise completed a six-month internship with ADAP, assisting Sandy with the monitoring and management of current projects as well as the setting up of a new project in Tanzania. Louise also analysed women's involvement in ADAP's projects during a two-month field trip to Inyonga.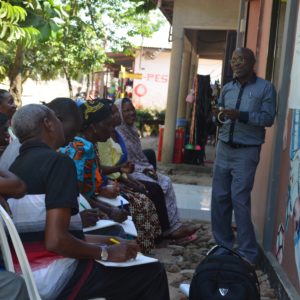 Dr Vincent Vyamana– Acting national director and project manager, Katavi-Ugalla corridor project
Vincent is a forester, and poverty and policy analyst; with over 22 years of working experience in forestry and livelihood research, management of natural resources, advocacy; and providing technical support to local governments and non-governmental organizations on best practices for sustainable land management practices, quantitative and qualitative research, and project monitoring and evaluation. Dr. Vyamana holds a BSc, an MSc, and a Doctoral Degree in Forestry; all from the Sokoine University of Agriculture, Morogoro, Tanzania. Also, he holds a Postgraduate Diploma in Policy and Poverty Analysis from Research in Poverty Alleviation, Tanzania/International Social Studies-the Netherland. He previously worked for CARE International in Tanzania, Florida International University, and Tanzania Forest Conservation Group. He has also done several consultancies in Tanzania for various international universities and institutes.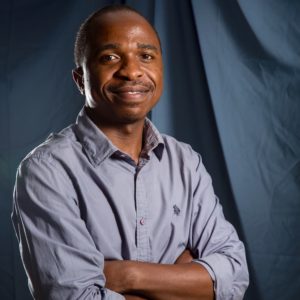 Renico Kinemo – Regional Accountant, Katavi-Ugalla corridor and Ipole WMA projects
Renico is a finance professional with an extensive experience in Financial accounting, Product costing, Management accounting and Financial Planning & Analysis. He has previously worked for Japan Tobacco International (JTI) in various capacities -from Accounting Associate to Finance Business Partner. He is skilled with financial ERP's such as SAP -where he has been a Power User and End user trainer in areas of Finance, Product Costing and Purchasing for 9 years. He is a certified Public Accountant and holds a bachelor's degree in accounting and Finance.
Abdala Liingilie –

Natural resources and monitoring officer,

Katavi-Ugalla corridor project
Abdala Liingilie has been extensively experienced in the field of Natural Resources Management and Climate change. He has both MSc and B.Sc. Forestry graduated from the Sokoine University of Agriculture. Previously, Abdala has worked in field coordination on Community Based Mangrove Conservation initiatives in southern Coastal areas of Tanzania. Then, he Joined World Agroforestry (ICRAF) participated in different agroforestry research/ development programs as an intern and researcher. Next, He worked for Olmotonyi Forestry Training Institute as a consultant. He joined ADAP in November 2021 where he is responsible to facilitate Joint Forest Management and support income-generating activities to the local communities around Mlele Hills Forest Reserve.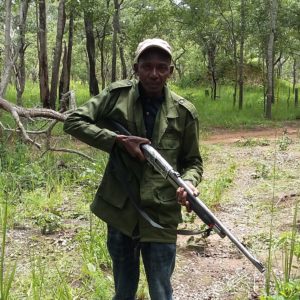 Dickson Malembeka – Head of VGS – Katavi-Ugalla corridor project
Dickson Malembeka is a trendsetter on Community Based initiatives in Natural Resource Management. He has intensive experience in the conservation and sustainable utilization of forestry and wildlife resources for the livelihoods. Since 1995 he had participated in a conservation program under Coleman Hunting Company. Then in 2002 he joined ADAP as Village Game Scout (VGS) and in 2017 he was promoted to the VGS Supervisor Position. In 2021, he attended both practical and theory training courses on natural resource management at Likuyu Sekamaganga Institute Training. As the VGS Supervisor, his daily duty is to supervise VGS, organize  patrols and implement the wildlife monitoring. His interactions skills with the VGS, local community, and foreign researchers are fantastic.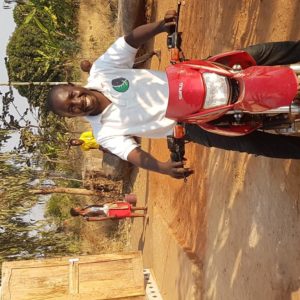 Romanus Mwakimata – Project manager, Rungwa River corridor project
Romanus George Mwakimata is an agricultural economist with extensive experience in improving production and commercialization of farm and non timber forest products for increased household income and efficient functioning of actors along the value chain. Romanus holds MSc. Agriculture and Applied Economics and BSc. Agricultural Economics and Agribusiness both from Sokoine University of Agriculture, Morogoro Tanzania.  He worked previously with Bureau of Agricultural Consultancy and Advisory Services, Centre for Sustainable Development Initiatives (CSDI) and ACDI/VOCA-USAID Nafaka Staples Value Chain Project. He joined ADAP Rungwa corridor project in 2018 as a livelihoods and natural resources officer and then became project manager in 2020.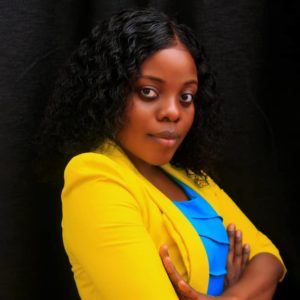 Christina Komba – Accountant, Rungwa River corridor project
A conscientious and professional accountant holding a bachelor degree in  Business Administration (BBA) in corporate (accounts and finance) with extensive experience in aviation Financial operations (Air cargo International Transportation) and Non-Governmental Organization financial controller and administrative support. Highly organized and efficient person, with a thorough and precise approach to donor fund management of International NGO's.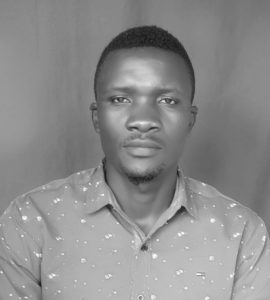 Matana Levi– Livelihoods and Natural Resources Officer, Rungwa River corridor project
Matana Levi is an enthusiastic and passionate conservation biologist with broad experience in wildlife research, biodiversity conservation, and community development. He holds a Bachelor in Wildlife Science and Conservation from the University of Dar es Salaam and a Master in Biodiversity Conservation and Ecosystem Management from the Nelson Mandela African Institute of Science and Technology.
Matana studied the ecology of giraffe foraging in the Tarangire-Manyara ecosystem for his master's project in partnership with the Wild Nature Institute.
Matana works with ADAP as a Livelihoods and Natural Resources Officer for the Community-Based Management of the Rungwa Corridor Forests project in Tanzania.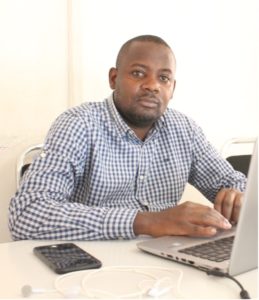 Andrew Mariki – Project manager, Ipole WMA project
Andrew Mariki is a natural resources management professional with a detailed understanding of – including over 9 years' experience in coordinating natural resource conservation initiatives. He has led several projects and programs, including the Participatory in Forest Management program, Community-based Forest FSC-Certification Scheme. He has also lead the largest consortium initiative in Rukwa-Katavi landscape in Northern Highlands zone of Tanzania. Andrew has excellent working knowledge of Eastern and Southern Africa Region (ESAR) conservation and livelihood development-based programmes and policies. Furthermore, he is an experienced programme monitor with advanced skills in using various sophisticated tools, including GIS, to interpret in-situ observations, using findings to inform effective decision-making.
Thanks to all the former committee members, employees, interns, and volunteers have worked for ADAP: Florian Reinhard, David Hartlieb, Nicola Cantoreggi, Joanne Félix, Gabriel Valdez, Tania Garnier, Mariela Gois Carrel, Céline Bartolomucci, Manon Mariller, Hélène Weber, Alejandro Jorand, Claire Julliand, Fabrice Frigerio, Anne Ceppi, Issa Mpinga, Shabani Halfani, Margareth Makuke, Twinzi Henrico, Pauline Plagnat, Paulo de Cantos, Alexandre Tasev, Lina Conus, Pierre-Armand Roulet, Alexis Kabore, and all those who have been forgotten here.