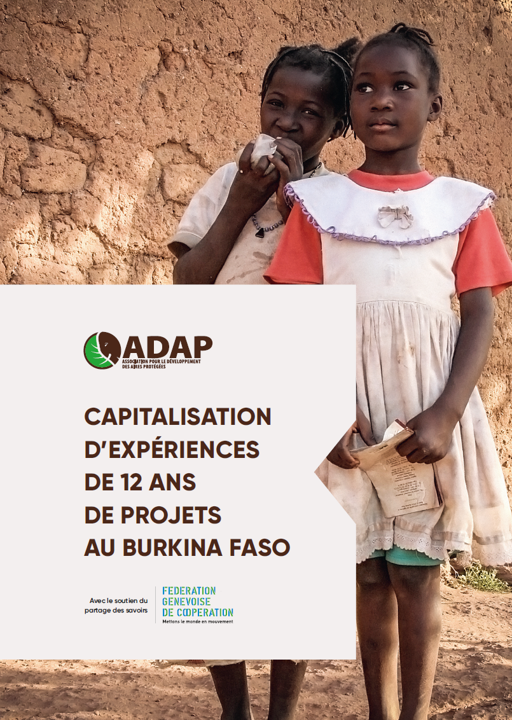 The Wildlife and Development of Burkina Faso Project (Faudeb) was launched in 2004 with financial help from the FGC. It combined support for:
Development of sustainable, economic activities
Development of participatory governance mechanisms for natural resources
Strengthening of the organizational, technical, and legal capacities of the populations
ADAP ran the project from 2004 to 2008 with financial help from the Fédération genevoise de coopération (FGC) until handing it over to the local association Afaudeb. After 12 years of activities, a capitalization work was carried out to draw lessons from this experience. You can order the full hard copy version of the report (in French), writing us with the contact form, or download it. You can also download the four chapters of the report separately:
Recommended: the café-debate on ADAP's report organized by the Fédération genevoise de Coopération on March 23, 2020.
ADAP is grateful to all who provided their recommendations for this study.