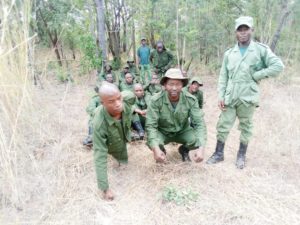 In October 2021, 41 village forest guards (VFG) completed the three-month training at Likuyu Sekamaganga Community Based Training Center (CBCTC) and 20 of them are currently in training. In addition to intensive physical training, the VFG covered topics such as compliance with forest and wildlife laws, sensitization of users, GPS use, shooting, identification of major mammal species, and first aid.
The participants were particularly satisfied with the training, which was the longest and most complete they had ever had. It allowed them to obtain a nationally recognized training certificate, which is an added value for them.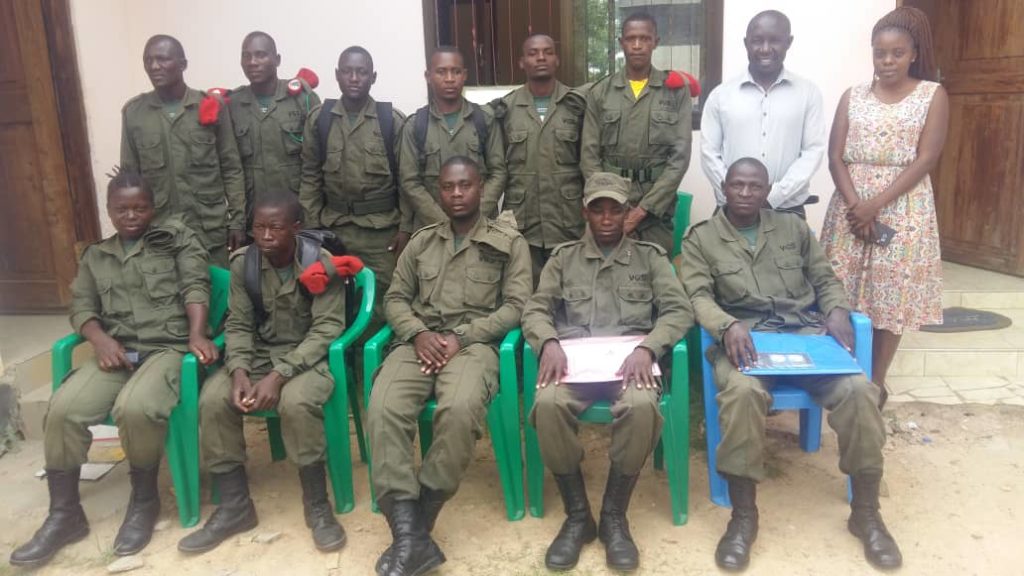 The guards will be employed by the Joint Forest Committees, local committees supported by ADAP projects that will co-manage the Mlele and Rungwa River national forest reserves. They will be in charge of the surveillance and ecological monitoring of these two reserves and may also be required to collaborate with other government entities on other reserves as needed by the authorities.
All the VFG are from the project areas and their employment allows them to maintain a link with the forests of their ancestors, to value their traditional knowledge (knowledge of the place and the species) and to protect the forests for future generations.
In addition, the guards have been equipped (uniforms, boots, tents, GPS, etc.) and have the 4×4 vehicles and motorcycles necessary to carry out their activity. It should be remembered that without them, no effective conservation action in the field is possible!
Only three women are among the 61 guards. Very few women applied because the demands of the job, such as spending several days in the forest without  network, are difficult to reconcile with their family life. This is why ADAP wishes to develop its reflections on gender and on the roles and opportunities given to women in its projects.
| | |
| --- | --- |
| First batch of guards trained by the Katavi-Ugalla corridor project | Second batch of guards trained by the Katavi-Ugalla corridor project |