ADAP is pleased to announce that it will start a new project in Tanzania "Community Forest Management of the Rungwa Corridor" in the Sikonge and Mlele districts, funded by the Geneva Federation for Cooperation.
The project area is located in an ecological corridor of national importance linking Ruaha and Katavi National Parks and hunting reserves. Forests are under increasing human pressure, to the detriment of the local population whose livelihoods are still heavily dependent on natural resources. Conflicts over resources are therefore common and the region is facing a water shortage. Some local associations such as Jumuiya ya Hifadhi ya Wanyamapori Kululu (JUHIWAKU) and Ilunde Natural Honey Beekeepers Association (INHBO) are trying to organize themselves to manage resources but their technical and financial resources are insufficient in the face of pressure. JUHIWAKU is a community-based organization that oversees the management of the Kululu village reserve and INHBO is an association of beekeepers that seeks to defend beekeeping practices and find markets for honey in the Ilunde region.
ADAP will therefore support these two local associations to implement its new project, which aims to improve the livelihoods of local communities living in the Rungwa-Katavi ecological corridor by giving them more rights over the forests and supporting the development of sustainable activities such as beekeeping. The project also aims to establish collaboration among all stakeholders to ensure the management and conservation of forests and resources for and by local communities and to contribute to conflict reduction.
More information in the coming weeks!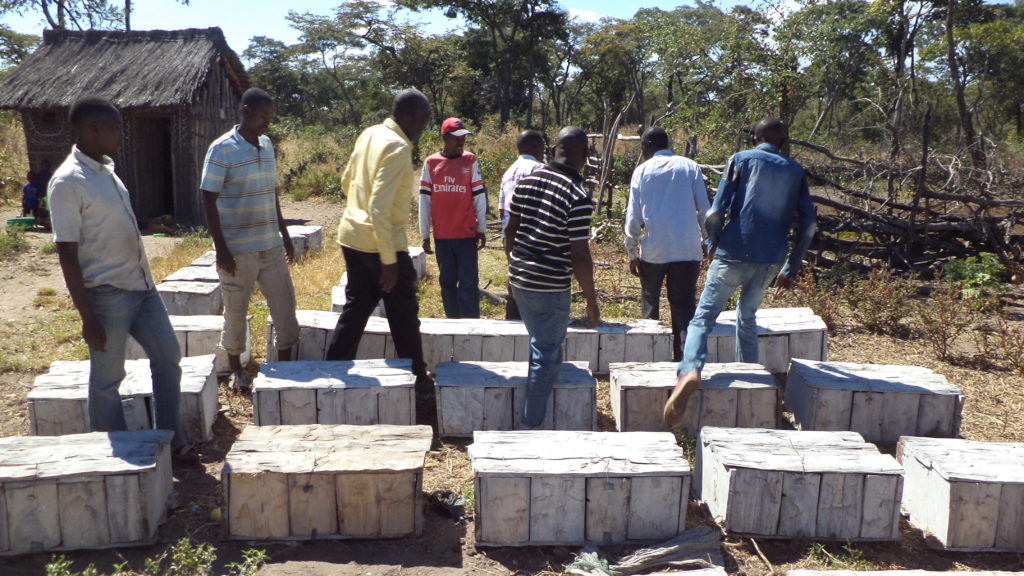 INHBO beekeepers and their hives