Partnerships
ADAP depends largely on a network of partners at different levels and scales for the implementation of its activities.
Operational partners (project design and implementation)
Community organisations : Because of its approach and philosophy, ADAP depends above all on its local partners, associations and grassroots organizations, with whom it designs and implements its projects. These organizations, such as the Inyonga Beekeepers Association (IBA) in Tanzania, have useful skills for the practical management of natural resources, but often lack organizational management skills (administrative and financial management, members' management, negotiation and contract management, knowledge of their rights, etc.) and require significant support. They are directly linked to the final beneficiaries and have thus strong legitimacy at local level.
Local support organisations (associations and NGOs) : ADAP also collaborates with local support organisations such as NGOs. These organisations, such as AFAUDEB in Burkina Faso or SAHA in Madagascar, are autonomous organisations with a proven level of competences and expertise which are involved in the implementation of projects from different donors. They allow the project to develop rapidly. However, ADAP – aware that the organizational development objectives specific to these NGOs are not always converging with those of the final beneficiaries – remains vigilant in prioritizing the interests of the final beneficiaries.
Government agencies : Such agencies and their technical services in charge of natural resource management are often the Ministries in charge of environment and natural resources and some of their directorates (fauna, forestry, beekeeping, and tourism).
Local / decentralized governments in the project regions : In some countries, such as Tanzania, decentralization has transferred important competencies to these levels which are therefore important implementing partners.
Technical Partners
Specialized national institutions : pFor training and expertise purposes, ADAP relies as much as possible on competent national institutions, such as the Tabora Beekeeping Institute, the Tanzania Wildlife Research Institute (TAWIRI) or the Small Industries Development Organization (SIDO) in Tanzania.
Consultancy services : For specific needs such as the assessment of the state of forests or the valuation potential of non-timber forest products such as mushrooms, ADAP also sometimes calls on specialized consulting firms such as Adansonia Consulting.
NGO partners : In a similar way, ADAP sometimes collaborates with NGOs present in intervention regions, such as Africare in Tanzania or specialized in fields such as carnivorous monitoring and the development of methods for reducing human-wildlife conflicts, such as the SPECIES NGO.
Financial partners
The Fédération Genevoise de coopération (FGC) brings together some sixty associations active in Geneva in international solidarity, development cooperation and public awareness as well as information on North-South relations. It is the privileged partner of many Geneva public authorities wishing to engage in development cooperation. The FGC's funding comes mainly from the Swiss Agency for Development and Cooperation (SDC), Geneva municipalities, the State of Geneva and the city of Geneva. ADAP has been a member since 2002, and the FGC is the main donor of its projects. Some municipalities have chosen to support some of our projects in particular, and we would like to thank those of Carouge, Grand-Saconnex, Lancy, Onex, Plan les Ouates and Meyrin.
ADAP has also developed ad hoc partnerships with other donors during the implementation of projects (United Nations Development Programme and German Cooperation in Tanzania, Swiss Development Cooperation and International Union for Conservation of Nature in Burkina Faso, Loterie Romande for its photo exhibition in Switzerland).
Research Partnerships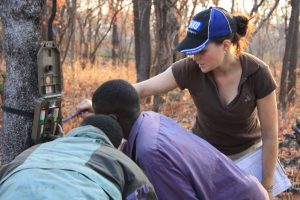 Finally, for several years ADAP has been developing partnerships with academic research institutions in both North and South with the aim of ensuring a dialogue between operations in the field and research and studying in depth the interdisciplinary issues related to the approaches developed in the framework of its projects. As part of its projects, ADAP has welcomed students from University of Applied Sciences Western Switzerland (UASW-Hepia), the University of Lausanne (UNIL), the École Polytechnique Fédérale de Lausanne (EPFL), the École nationale du génie rural, des eaux et des forêts (ENGREF), and the University of Agriculture of Sokoine (SUA) in Tanzania. Much of the research done through these partnerships is available here.
ADAP has also worked in partnership with institutions such as the Kommission für Forschungspartnerschaften mit Entwicklungsländern (KFPE), KfW Development Bank and the University of Ouagadougou. It has also been part of the Tapoa network (BioHub, African Wildlife Foundation, International Institute for Environment and Development, UASWS-Hepia, ADAP,) and Biosafety Interdisciplinary Network (RIBios).