Our Team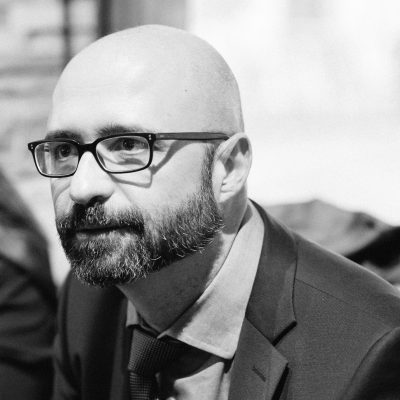 Jean-Félix Savary – Vice-president
Early aware of development issues, Jean-Félix worked for many years at the Geneva University Institute of Development Studies (IUED). It was there that he became aware of the problems of access to resources and the resulting conflicts, making local development, the promotion of peace and the safeguarding of natural resources a single cause. At the origin of the Inyonga project in Tanzania, Jean-Félix was able to coordinate its development during the first five years of the project. Since 2006, he has been focusing more on administrative management and representation in Geneva.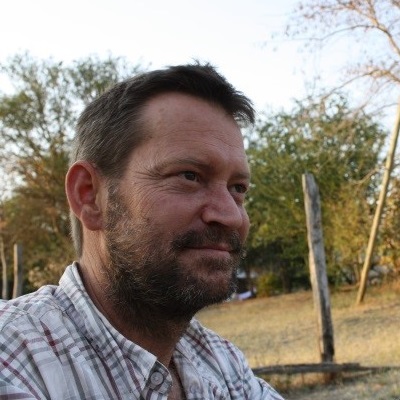 Yves Hausser – Main technical advisor for operations
Professor/researcher and conservation practitioner in the Nature Management branch of the University of Applied Sciences Western Switzerland (UASWS –Hepia Geneva) since 2003, co-founder of ADAP in 1997, Yves has been actively working with the Association since its creation. For many years, he has been collaborating with fellow biologists and engineers on issues of sustainable use of natural resources and the participation of local actors in these processes. Involved in various international networks working on conservation issues, Yves realized the gap between the discourses advocating the integration of local communities into conservation strategies and practices in the field. He is in charge of project coordination and also participates in the creation of links with the research world.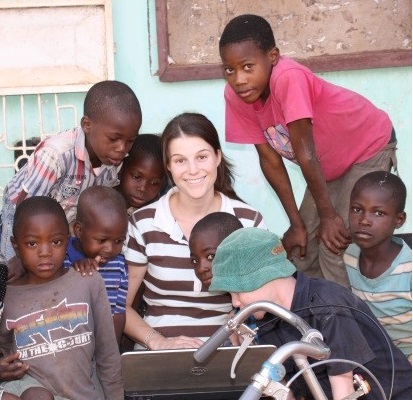 Sandy Mermod – Executive secretary
Sandy completed her bachelor's thesis work in Tanzania in 2012 as part of the ADAP project in Inyonga, and since then she has remained committed to the Association by participating in various activities. She became vice-president in 2015 and has been managing the Inyonga project since 2016. During this time, she has also completed her engineering training in nature management with a complementary certificate in geomatics followed by a Master's degree in geography, with a specialization in development studies, in order to better understand the socio-political dimension of environmental issues. Her Master's thesis dealt with the use of natural resources in the western Tanzanian forest reserves and made her want to get involved in  a new ADAP project in this region. Sandy was ADAP vice-president from 2014 to 2018 and then was hired as Executive Secretary in May 2018.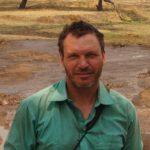 Claude Fischer – President
Coming soon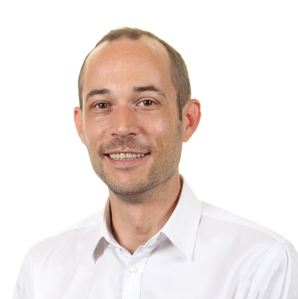 Fabrice Buffard – Research manager
From asset management to nature management, there is only one step, that Fabrice took in 2014 when he started a professional reconversion by completing a Bachelor's degree in Environmental Engineering at the UASA-WS in Geneva . The following year, he joined ADAP, notably by getting involved in the management of the photo trap database. During the two months of his thesis conducted in 2018 in Tanzania, he was able to study the rich faunal biodiversity of the Mlele Beekeeping Zone. With this first field experience, and now free of student obligations, Fabrice decided to get even more involved in the association and was given the responsibility of assisting Yves Hausser on the Inyonga project in Tanzania.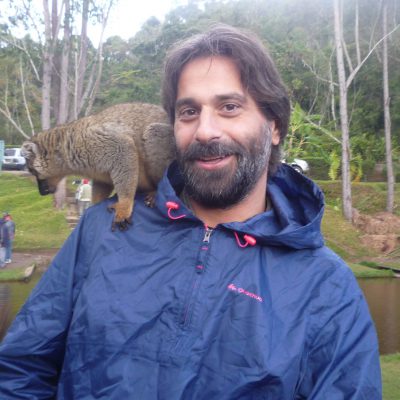 David Hartlieb – Vice president
After a career in computer science, David turned to the environment in order to be able to use new technologies in the service of nature. His first contact with ADAP was the processing of data from the camera traps of the Tanzania project's ecological monitoring. He remained invested in the Association by working in the demonstrations and participating in the current affairs of the office, before taking over the management of the new ADAP project in Madagascar. David is also heavily involved in the development of drones for environmental applications. He is currently collaborating with Hepia and the Arc University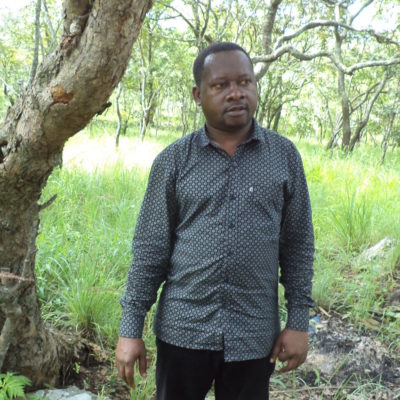 Shabani Ally Halfani – Project Manager, Inyonga – Tanzania
Shabani completed his Bachelor of Commerce and Management, specializing in Accounting, in 2005. He was then hired as an accountant by the French NGO Aide et Action during its programme in the Magu and Misungwi Districts in Tanzania. He was then promoted to project coordinator in the same organization and was appointed national accountant for Burundi and Tanzania from 2011 to 2015. During her time at Aide et Action, Shabani had the opportunity to participate in various conferences and workshops in Burundi, Rwanda, Madagascar, Togo, Burkina Faso and Switzerland. Shabani was hired at ADAP as an accountant in 2016 and then as a project manager in 2017. He is motivated to work with ADAP to conserve the environment for future generations.
Twinzi Henrico – Technical advisor, Inyonga – Tanzania
Twinzi had a Bachelor degree in Community Development with bias in Participatory Project Planning and Management at Tengeru Institute of Community Development, Arusha Tanzania in 2014. He was then a tutorial Assistant at KAPs Institute of Community Development in Iringa. He joined ADAP team in Inyonga in 2017 for the Mlele Beekeeping Zone co-management and livelihoods support programme and now the Co-management of the Katavi – Ugalla corridor forests.
Christina Komba – Accountant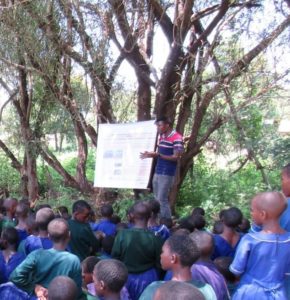 Matana Levi– Livelihoods and Natural Resources Officer, Lukula – Tanzania
Matana Levi is an enthusiastic and passionate conservation biologist with broad experience in wildlife researches, biodiversity conservation and community development. He holds a B.Sc. degree in Wildlife Science and Conservation from the University of Dar es Salaam and a Master's degree in Biodiversity Conservation and Ecosystem Management from the Nelson Mandela African Institution of Science and Technology. For his Master's project, he studied the foraging ecology of giraffes in the Tarangire-Manyara Ecosystem in partnership with the Wild Nature Institute. He now works with ADAP as a Livelihoods and Natural Resources Officer for the Community Forest Management of the Rungwa Corridor project in Tanzania.
Thanks to all the former committee members, employees, interns or volunteers who worked for ADAP: Florian Reinhard, Alix Jornot, Nicola Cantoreggi, Joanne Félix, Gabriel Valdez, Tania Garnier, Mariela Gois Carrel, Céline Bartolomucci, Manon Mariller, Hélène Weber, Alejandro Jorand, Claire Julliand, Fabrice Frigerio, Anne Ceppi, Issa Mpinga, Pauline Plagnat, Paulo de Cantos, Alexandre Tasev, Lina Conus, Pierre-Armand Roulet, Alexis Kabore and all the others we forgot to mention here!