ADAP is pleased to welcome three new staff members to the ADAP Tanzania team.
Dr. Vincent Gerald Vyamana, new Acting Country Director and Project Manager for the Katavi-Ugalla Corridor Project
Renico Kinemo, Regional Accountant for the Katavi-Ugalla Corridor and Ipole WMA projects
Andrew Mariki, Ipole WMA Project Manager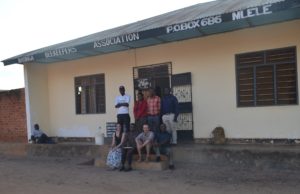 Dr. Vincent Vyamana and Renico Kinemo assumed their positions in July 2022. Their arrival coincided with the field mission of Sandy Mermod, Executive Secretary. This was a good moment to get to know each other better, to lay the foundations of the work between Geneva and Tanzania and to make introductions with the different regional actors. Vincent and Renico were also able to meet their colleagues from other projects during a collective session with ADAP Tanzania's executives. Sandy Mermod was also able to finalize the recruitment of Andrew Mariki who arrived in Ipole in September 2022. ADAP is very pleased with the arrival of new staff members who bring complementary skills and a new dynamic to its projects in Tanzania. For the next few years, ADAP wishes to concentrate its activities in this country and work on the empowerment of ADAP Tanzania.
Click on the link to discover their profile: https://www.adap.ch/en/adap-in-brief/our-team